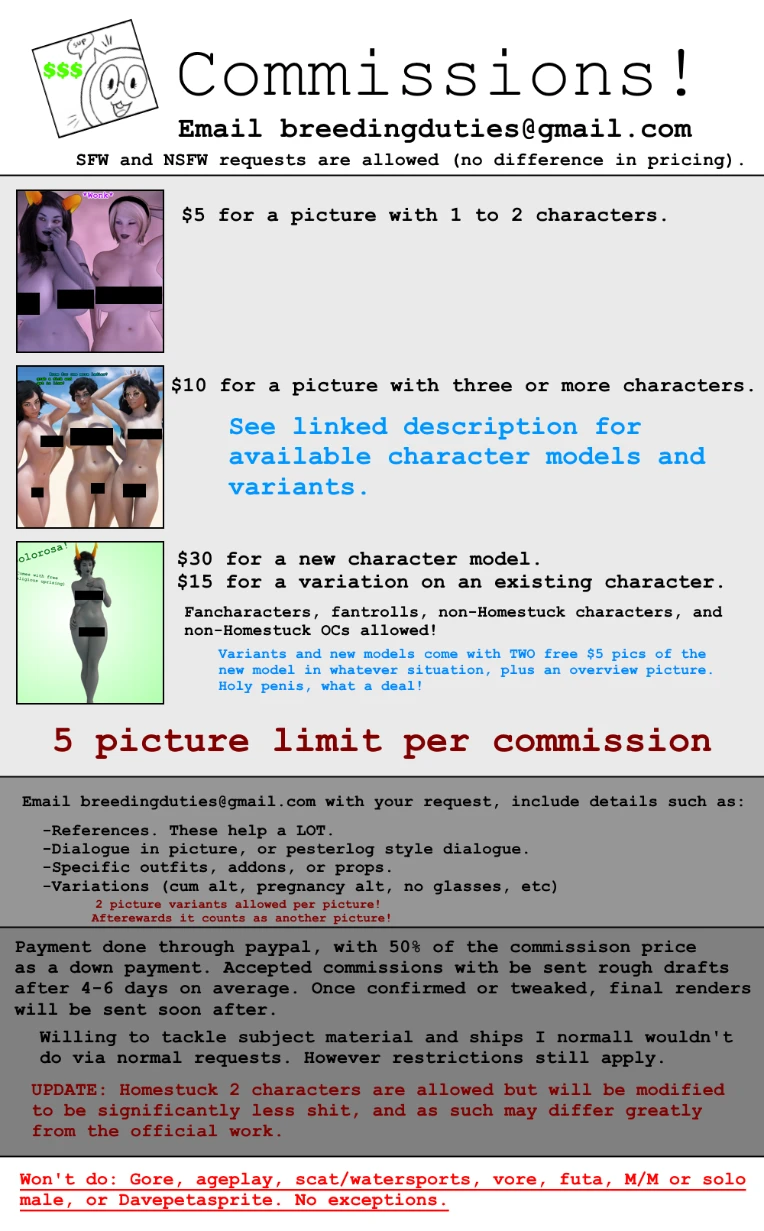 ---
Like the sheet says:
$5 for a picture with one to two characters.
$10 for a picture with three or more characters.
$15 for a variation of an existing character.
$30 for a new character entirely.
New characters and new variants get two $5 included, plus the model overview picture.
I can cover OCs and non-HS people, so if you want your OC or like, fucking Angua Von Uberwald getting railed, I can do that. I will also do Homestuck 2 characters for the most part (you can have a Yiffy but as the model sheet says, she's for nonsexual situations ONLY), but they'll be modified to be less shit, which means they often will differ significantly from the official work.
5 picture limit per commission.
Email breedingduties@gmail.com with your request, payment is done via paypal, with a 50% down payment to start. After that you'll be queued up, and it takes about 4-6 days on average to get the greyboxes (my version of sketches) back to you.
I won't do gore, ageplay, scat/watersports, vore, futa, M/M, solo male, or Davepetasprite. No exceptions, ever.